So what's got our attention in the office over the last month?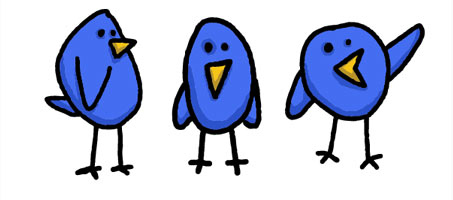 Flower delivery giants Interflora being singled out and banned from organic search results for what appeared to be a mix of suspicious links. Were the volume of advertorials the final straw that broke the camel's back?  However, they did get their rankings back within 11 days after the penalisation - did Google look like the fool for allowing Interflora back so quickly?  And was it just one big scare tactic warding off other businesses who use the same methods to try and increase their rankings?
Being one of the speakers at the ionSearch Marketing Conference which is taking place on 18th- 19th April, our MD Tom commented on the penalisation and was of the opinion that it was likely to be
"a calculated scare tactic possibly from someone senior within the google webspam team (if not Matt Cutts himself)".  
Tom noted that it ticked all the boxes in discouraging newspapers from selling links,  whilst also scaring the Marketing Managers working for the big brands such as Interflora – just what the Webspam team at Google would have wanted.  In conclusion, Tom noted that this case still shows that
"links are still the core driver of rankings in search results".
Over the last month Google's Head of Spam Matt Cutts has also commented on how the next Penguin Update is going to be big. Although he did not say what changes it is expected to make to the algorithm, we remain intrigued for what could come.
Towards the end of March two members of the Team, Senior SEO Isaac and Project Manager Rosie, attended the last ever LinkLove London SEO Conference. The guys were inspired by the conference and the quality of the content, and have brought back some really interesting points which were raised about the ever evolving industry in which we work within. Speakers Will Reynolds, Ian Lurie and Ade Lewis presented some particularly interesting points.
Will Reynolds from SEER spoke about linking never being over and there being no clear finish line. He highlighted that the link is "just the first step". In our opinion he is totally right, we build relationships everyday through link building, why have a one night stand when you can keep utilising a great source? Will also talked about influencers and pointed out Google Ripples which is a great resource to find public shares and key influencers within sectors.
Ian Lurie from Portent talked about enterprise link analysis – cleaning link profiles by building training sets. Google released  live examples of fighting spam, which Ian has used to build isitspam.portent.com, it's by no means perfect at the moment but insightful into how a machine interprets web content, just imagine a mashup of this and open site explorer or majestic seo?
Finally, Ade Lewis from Teapot Creative, an SEO and Dev company in Somerset, talked about small business SEO (something that at these kind of conferences is often overlooked) and how he gets link building done for just £350 a month. It's a really honest presentation and it is topped off when Ade released his link prospecting tool to help other SEO teams speed up there prospecting, thanks Ade!